What can be more important than keeping our schools free from pests? Our government facilities and schools need to be pest free for the employees that work there and the students that attend.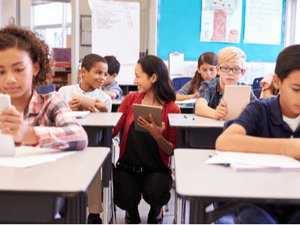 Our approach is to make sure that you don't have to worry about a infestation of your government facility or school grounds. We are there to create an INTEGRATED PEST MANAGEMENT (IPM) program to determine the proper and most effective treatment program for your facility. That means we understand your needs may have special requirements and treatment options to insure the best possible result.
When it comes to effective and professional pest control, SJPC can provide treatment such as:
Exclusion - It is important to find and eliminate the places that the pests are coming into your business. Cracks, holes, tears all must be identified and eliminated to insure that we not only eliminate the problem but keep them from coming back
Pigeons & Birds - Droppings and bird waste on your property is a major source of disease & expense. problem to keep cleaned up. SJPC has several effective bird control programs to keep your food processing or AG facility free from the mess birds can leave behind.